Big Church Day Out is one of the UK's largest Christian festivals. Each year the event opens its gates to tens of thousands of young people, youth workers and families to join in with the exciting activities, worship, and celebrations.
2018 marks 10 years since Big Church Day Out first began in West Sussex, where they'll be returning this year. And for the second time running they'll be in Cheshire too!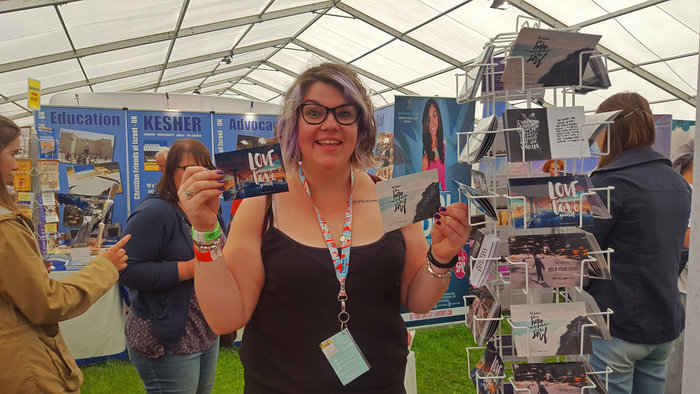 Last year our youth initiative VerseFirst launched Little Book of Chaos at the event (see what happened here). After sharing more than 1,000 copies of the booklet and other Bible resources with parents, teachers, youth workers, teenagers and young adults, many got in touch to share their stories of hope. Here's what 15-year-old Mariah said:
"Words can't express how this has come at a much needed time. Thank you for creating a beautiful book that speaks to me in a way that therapy is not doing at the moment".
This time around both Lifewords and VerseFirst will be present. With over 40,000 people anticipated to attend across both sites this year, we won't be missing out!
Where you'll find us
VerseFirst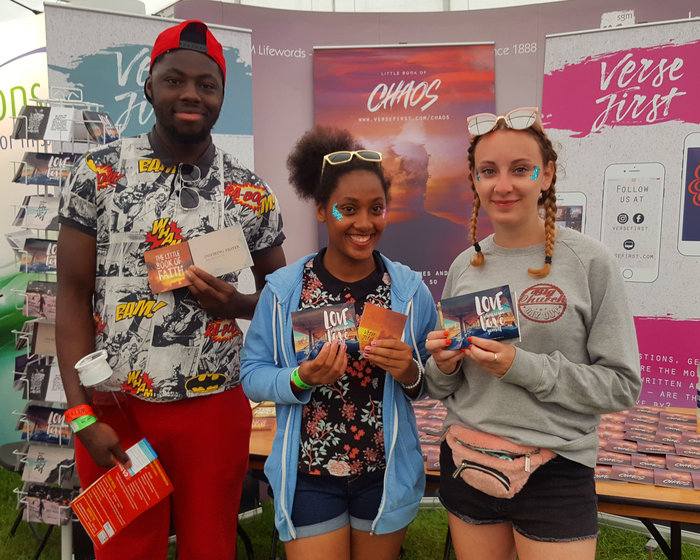 Big Church Day Out South
Saturday 26th – Sunday 27th May 2018
Wiston House, West Sussex
Full details available here.
Lifewords
Big Church Day Out North
Friday 1st – Saturday 2nd June 2018
Capesthorne Hall, Cheshire
Full details available here.
Keep an eye out for our stands and come by to grab lots of free goodies. We'll also be sharing stories about our latest projects and campaigns, and talking about creating fresh and diverse ways into the Bible. VerseFirst will also be launching a new online campaign – Live it out Loud!
Whatever your age or background, there's something for everybody at Big Church Day Out. From contemporary music to Christian rock to gospel the festival has welcomed top bands and artists in the past such as Hillsong, Bethel Music, Jesus Culture and Israel Houghton. Join us as we worship together as one united family, experience the Bible as good news, and learn more about these words to build a life on.