This month, our NINE BEATS partners are hosting Mark Scandrette as he talks about the Ninefold Path and the way of Jesus. If you saw the Collective at Greenbelt, or on tour last summer, you know how good this will be! Join us as we explore the ancient wisdom of the beatitudes.
Here's the low-down on May events. NINE BEATS is planning more Ninefold Path opportunities in the UK in the autumn, and throughout the year in the US. Please do get in touch if you would like to host a workshop. This video gives a great overview of what NINE BEATS is all about, if you would like to introduce others to the project.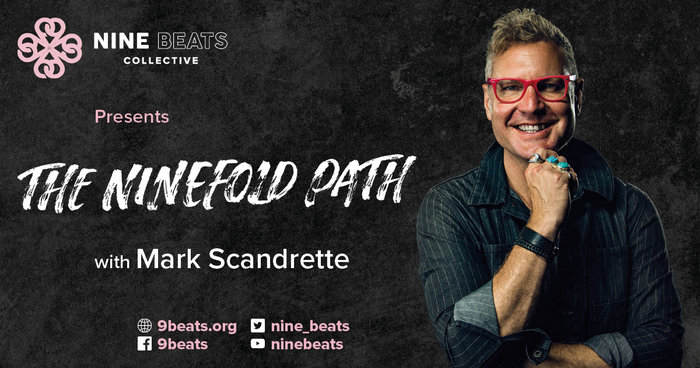 4-6 May: young adult retreat, led by the Salvation Army (18-30s only), Peterborough. All welcome for open-mic event on 5 May. Click here for details.
11 May: The Ninefold Path of Jesus, hosted by CMS, Earlsfield, South London. Full day event with the Home Cafe Community. Tickets available here.
13 May: 6.30pm, Hub Coffee House congregation, Oasis Waterloo, London. All welcome, no ticket required.
18-19 May: Living the revolutionary 9 Beats of Jesus, Hope Church Bangor. 7pm Fri - 5pm Sat. Details and tickets here.
The Ninefold Path Notebook is available for sale at www.9beats.org. We're just putting the finishing touches to a new 'Ninefold Path Learning Lab Guide' to help you run your own beatitudes-themed Labs and groups. Keep an eye on social media channels for details.