To launch the release of Lifewords brand-new Easter booklet – Day Three: Believe the Women – here's where you can catch the Lifewords UK team in March!
This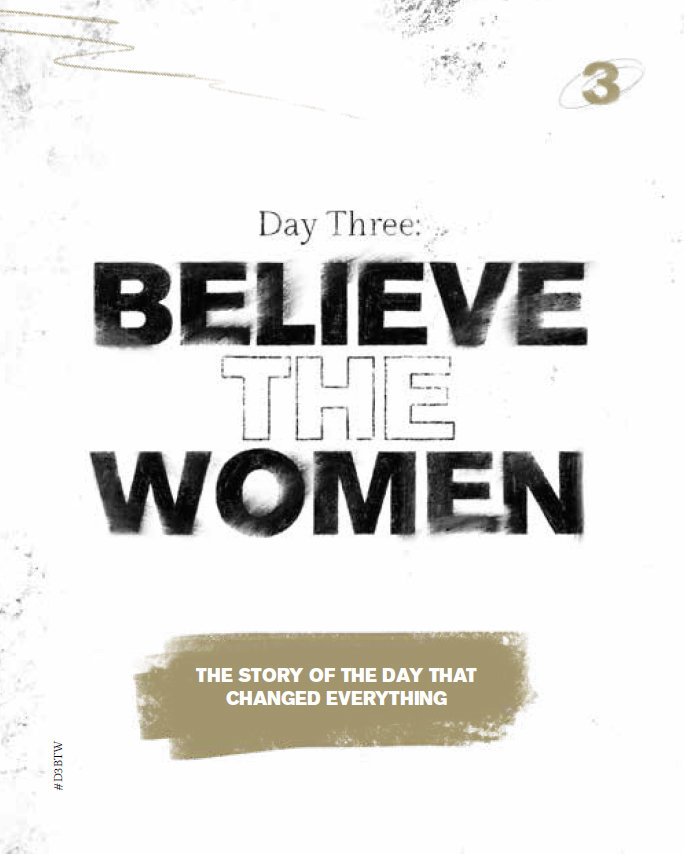 Easter, Lifewords is launching a brand-new Bible resource – Day Three: Believe the Women (D3BTW). As part of our launch, we'll be heading to some great events in March. You can preview the booklet and also join the conversation on social media using the hashtags #D3BTW and #BelieveTheWomen.
D3BTW has been designed to help us share the compelling story of the resurrection in a fresh way in our churches and communities. We hope to connect with you at one or more of these events and chat further about the current work in the UK and around the world!
Using passages from the Bible's Easter narrative and thought-provoking illustrations inspired by iconic images of women making a difference, D3BTW tells the story of the women who followed Jesus – and the day that changed everything. It's a story about those who believed and those who could not. It's a story about the women . And it's a story that begins at the end …
13–14 March: CRE North, Manchester
We're excited to be exhibiting at the Christian Resources Exhibition next month as CRE returns to the North for the first time since 2014. Join us from 13–14 March at Event City, Manchester (get your free ticket here!). Come and visit the Lifewords stand to find out about our work in the UK and around the world. We'll have free copies of our brand-new Easter resource Day Three: Believe the Women to share, along with bags, badges and more. CRE will welcome hundreds of visitors and exhibitors to explore fresh ideas for Bible engagement, discover new resources, and join a range of seminars. See you there!
23 March: Out of Control, London
A little later in the month, Lifewords will be exhibiting in London on 23rd March. Join us at the Out of Control conference where we'll be sharing copies of new Lifewords booklet for Easter, Day Three: Believe the Women. Hosted by Gender Justice Specialist and Author, Natalie Collins, the event welcomes guests who are interested in a Christian faith perspective on male violence. There will also be a focus on domestic abuse and wider themes of #metoo and #churchtoo.
You can find out more about the conference here.
23 March: Bountiful, Kent
Same day, different event! Also on 23rd March, we'll be exhibiting at the Bountiful conference in Sevenoaks, Kent. The event aims to inspire, grow, and unite girls and women in their Christian faith.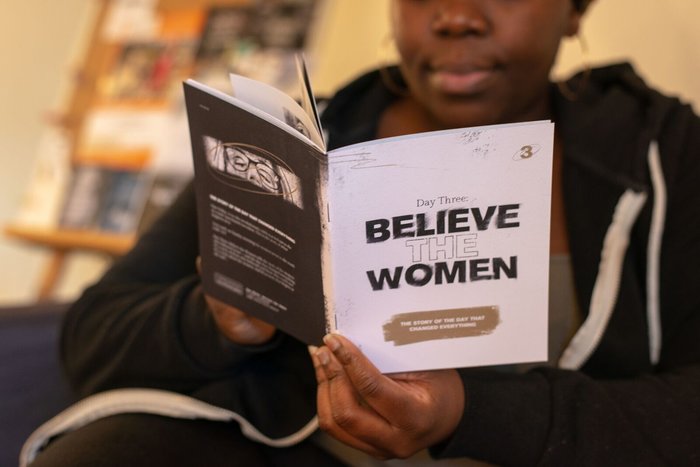 Make sure you stop by the Lifewords stand for a chat and for a free copy of our brand-new Easter resource, Day Three: Believe the Women. We look forward to meeting as many of you as possible. The day will include a range of workshops, worship sessions, praise, and prayer all focusing on the theme of 'Worthy'.
Click here for tickets.
30 March: Woman to Woman, London
The following week you can catch us at Woman to Woman on 30th March in London. Hosted by Christian media organisation, Premier, the theme of the conference is: 'Be real'. You'll find Lifewords among the different exhibitors sharing copies of Day Three: Believe the Women, along with bags, badges, and more. The venue will welcome 2,000 people to hear stories of struggles and victories in the Christian life from inspiring women. We can't wait to meet you all!
Visit here for more info.