On International Women's Day, Beverley Agyeman reports on a partnership to bring life words to women caught up in sexual exploitation.
Globally, one in three women is beaten, coerced into sex or otherwise abused – mostly by an intimate partner. In the UK, the police receive a phone call every minute from someone being domestically abused. 81% are women.
In January 2007, a local group of people in Luton, sharing a strong interest in ending sexual exploitation teamed up. Azalea was set up to serve and engage with women working on the streets of the UK town.
The charity supports these women by meeting practical needs, offering spiritual support, friendship and advocacy, while also using the Bible to show them their true love and value. One woman tells her story. We have called her Hannah to protect her identity.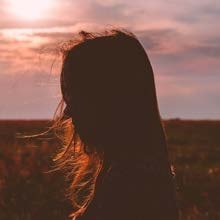 Hannah's Story
32-years-old, addicted to drugs and diagnosed with multiple mental health disorders – I had hit rock bottom. My life was an overwhelming cycle of homelessness, domestic violence, prostitution, sexual abuse and more. I desperately needed to numb the trauma. Heroin and cocaine became my way of dealing with it. Later on, doctors told me I had depression, anxiety, borderline personality disorder and post-traumatic stress disorder. This was the worst mess I had ever been caught up in and it had left me self-destructive and full of self-loathing.
Eventually, my ex-partner was sent to prison for assaulting me. It was at this point that the police believed it would be the safest option to move me to Luton. I obliged. I quickly looked for services to help me with the issues I had. I received a lot of help from many different organisations, the charity Azalea being one of the most helpful and blessed places I found.
They did more than provide me with clothes, food and safety – I was clothed in hope, love and compassion. I was even introduced to Jesus and sometimes read the Bible with them. From here, I slowly started to believe that God actually loved me. Get-togethers of shared meals, worship songs and prayer ministry were what I needed but never knew. I was being taken care of physically, emotionally and spiritually.
During my time in Luton, it wasn't all rosy. There was a very rough, dark time I was stuck in and had contemplated self-harming. But I remember a particular volunteer who kept calling me and stayed on the phone, taking me through Bible passages until I fell asleep. I will always be grateful for that night.
Later on that year, I got a place at a detox centre then a rehabilitation programme. For the first time in 17 years, I am free of drugs. I know I wouldn't have gotten this far without God's love for me so wonderfully expressed through the love of all the Azalea volunteers and staff. I am eternally grateful for all their help, support and love.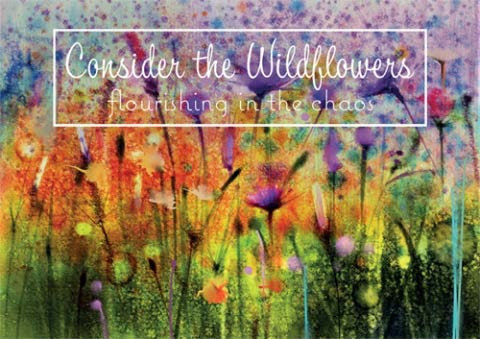 Flourishing in the Chaos
In 2015 SGM Lifewords collaborated with Azalea and produced an unconventional Bible booklet, Wildflowers: Flourishing in the Chaos. This pioneering resource was intentionally written by the women, staff and volunteers of Azalea. The unique, personal touch allows women working on the streets to genuinely relate to and engage with each written word. We wanted to come together and hear how the Bible speaks to everyone differently. The Bible verses, quotes and stories provide hope, acceptance and forgiveness, but also asks questions, invites lament and brutal honesty. It is a true reflection of unresolved stories, God at work in difficult times, and circumstances that don't necessarily have happy endings.
If you or someone you know has experienced sexual exploitation, you can place an order for free copies of Wildflowers. Give us a call on 020 7730 2155. You can also get in touch with Azalea at https://www.azalea.org.uk/ if you'd like to get involved in the charity.
"She is clothed with strength and dignity, and she laughs without fear of the future." Proverbs 31:25 (NLT).