One of Us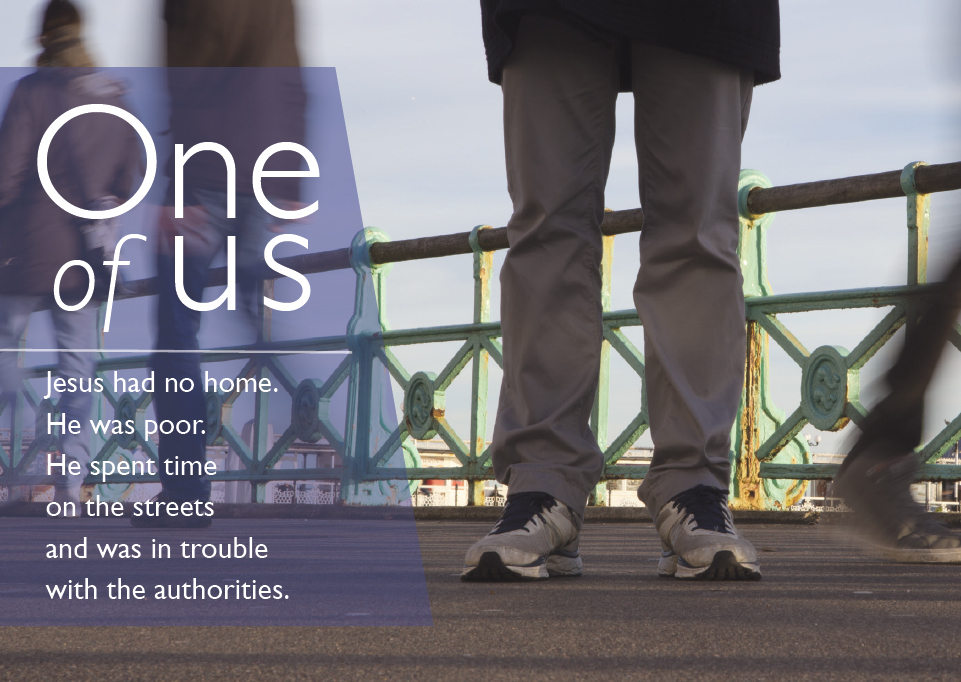 See inside
One of Us
The booklet shares the message of how Jesus became one of us, so that he could bring "good news to the poor" through his words and actions. Illustrated with photos of life on the streets, One of Us has been developed specifically for ministries serving the homeless and vulnerable, in partnership with Brighton and Hove City Mission and Off the Fence Trust.
Pack of 10.
Product Details
Pages

16

Dimensions

(WxH)

148mm x 105mm

Pack ISBN

978-0-7213-0906-4
Delivery Info
Please note that due to the COVID-19 crisis you may expect delays in receiving orders.
We ship to the UK, Ireland, and USA.