ASR Gavin Dickson, a former Scots Guardsman, reflects on sharing the words of the Bible with the soldiers he works alongside.
As Remembrance Day approaches, we would love to share with you two resources that many have found helpful in marking this important day of reflection: A Prayer for Remembrance and The Gospel according to Saint John "Active Service" 1914-18. The latter little book is a replica of an Active Service John's Gospel, which Scripture Gift Mission (now Lifewords) produced during the First World War, and reissued in 2014 to mark the war's 100th anniversary.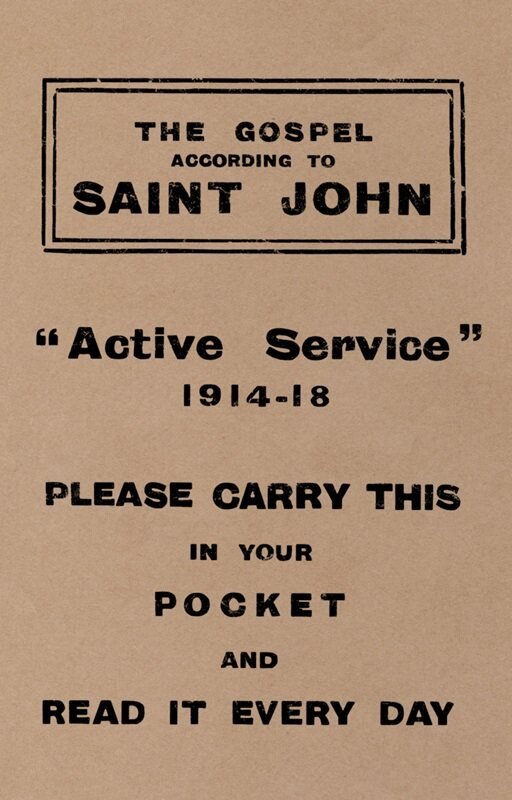 Many millions of New Testaments and Gospels such as the Active Service John's Gospel were issued to soldiers at training camps, distributed through charity tea huts at the Front, given to wounded soldiers by nurses, or handed out by chaplains. They were designed to be carried in the front pocket of a uniform, the edges rounded to prevent creasing.
Inside the front cover of Active Service John's Gospel is the message Lord Roberts wrote to the soldiers in 1914: "I ask you to put your trust in God. He will watch over you and strengthen you. You will find in this little Book guidance when you are in health, comfort when you are in sickness, and strength when you are in adversity."
Gavin Dickson, an Army Scripture Reader (ASR) for the Soldiers' and Aviators' Scripture Readers Association (SASRA), reflected: "This message continues to speak to those in the armed forces today. Just as in 1914, many sailors, soldiers and airmen found peace when they were afraid, strength when they were under pressure, and comfort even in the face of death, so is the same hope shared through these little books today."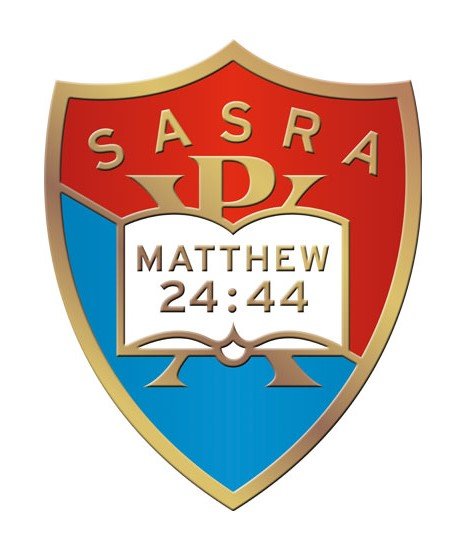 He continued: "The Active Service John's Gospel is a really great resource to put into the hands of soldiers. During remembrance and throughout the year, many soldiers are really drawn to them."
ASR Gavin Dickson is a former Scots Guardsman, having served in the First Battalion Scots Guards from 2000 to 2013. He has worked as an Army Scripture Reader in Germany and Edinburgh, before relocating to Merville Barracks in Colchester almost a year ago. In 2018, Gavin also authored We Will Remember Them alongside D. J. Carswell.
SASRA, officially founded 1838, is a charitable organization that seeks to proclaim the good news of the Bible, Christ crucified, to all members of the armed forces. SASRA partnered with Lifewords (then Scripture Gift Mission) during the First World War to deliver gospels into the hands of soldiers in France and Belgium.
Although civilians, Army Scripture Readers are required to wear uniform for ease of recognition, but carry no ranks or privileges. Wherever possible, Army Scripture Readers and their families live in Service Family Accommodation and open their homes to all for advice, support and encouragement.
As a soldier, Gavin experienced the loss of a number of his fellow servicemen, and continues to support soldiers as they process grief, trauma and fear, and explore the role that faith plays in their lives.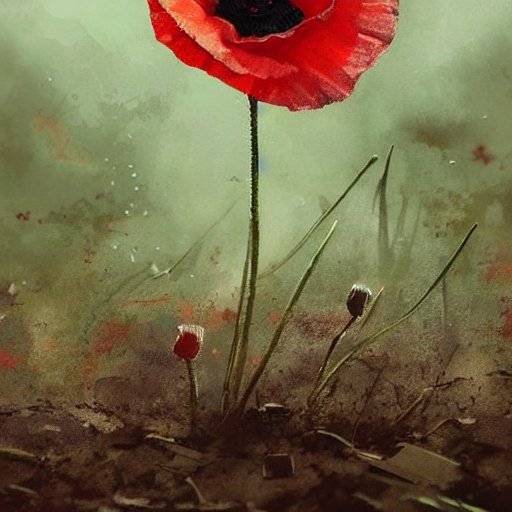 Many servicemen from the 16 Air Assault Brigade at Merville Barracks in Colchester were involved in the recent evacuation of people from Afghanistan. One particular regiment is permanently at High Readiness for worldwide intervention operations and must be ready to leave at a moment's notice. Channel 4's documentary, Evacuators, provides an insight into the experiences of those who Gavin seeks to minister to and share Jesus with.
Gavin often uses Lifewords' Active Service John's Gospels in the conversations he has with soldiers about Jesus, pointing individuals to John 3:16 and applying the verse specifically for them, "For God so loved you…" He has received a number of powerful responses as he continues to share the WW1 Gospels, whether that be a Christian soldier feeling able to trust Gavin and open up about his struggles, or many more soldiers and spouses asking Gavin for the Active Service John's Gospels because they'd seen or heard about these little books from fellow servicemen.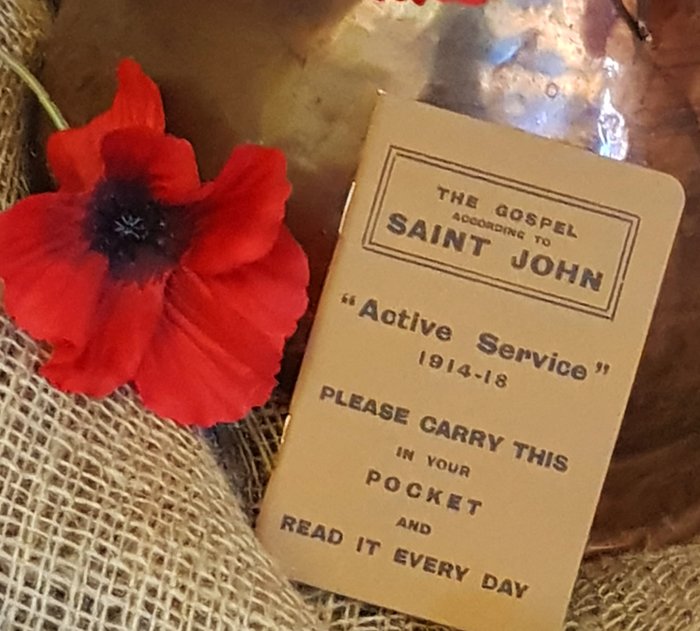 Colchester is also home to the Military Corrective Training Centre (MCTC), not a prison, but an establishment that provides corrective training for servicemen and women sentenced to periods of detention. Gavin often meets with individuals who are detained at the MCTC during Friday drop ins, and has found Little Book of Chaos to be a powerful resource for those who, for a number of reasons, have been sentenced to spend time at the MCTC, and may find themselves in a difficult or confusing period of their life.
Gavin shared: "I'm always carrying around the Active Service John's Gospels and other resources like Little Book of Chaos in my pockets. It's great to have these resources with me and ready to use when the opportunity appears."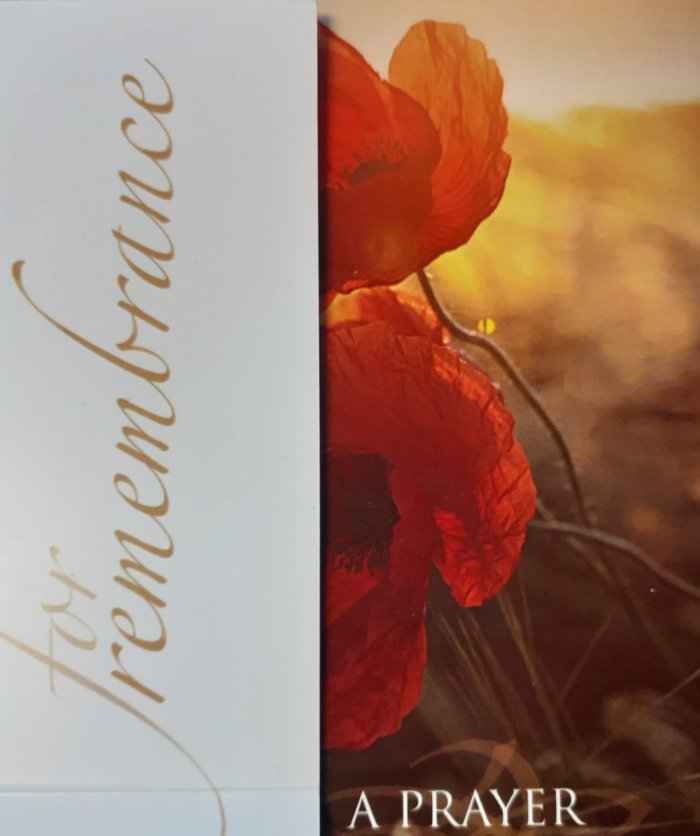 Why not visit our Remembrance page for more inspiration on how to mark the significant time of year. Perhaps the Active Service John's Gospels and the Prayer of Remembrance can support you and your community in reflecting on the sacrifice of Christ and the hope that we have in him this Remembrance Day.