This year marks 18 life-changing years of mission and counselling that has helped reshape the lives of tens of thousands of children-at-risk around the world.
As we carve out fresh opportunities for Pavement Project, one thing has remained a constant symbol of hope – the green bag, which attracts smiles and expectation of good news when workers carry it to the children. And now, it's had a make-over with a re-design including a newly designed team member – Verdie!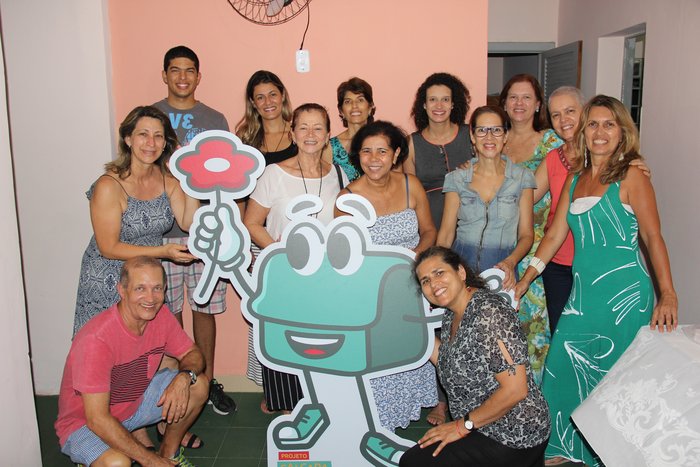 You'll see this loveable cartoon character adorning the newly-designed green bag, and popping up across all Pavement Project's activities. Verdie has quickly become a key part of the team. His friendly face provides reassurance and helps gives shape to a child's experience of counselling through the green bag.
Many children are already describing Verdie as a "friend". Verdie – named by children themselves in a competition – comes alive through illustrations, with a wide array of expressions to communicate with all that meet him. Because the green bag is all about cultivating a safe space for young people to share their feelings, this new look encourages children to express their truest, deepest emotions.
A message from Verdie:
"I have a responsibility to the children I meet to carry a message of hope. They consider me a friend – someone they can confide in. It's important that children can connect with me, after all, Pavement Project is all about them! The language I use is easily accessible to anyone, and my different emotions help the children express how they're feeling. It makes the whole experience more special!"
Pavement Project is a unique Bible-based counselling process that equips children-at-risk workers all over the world to raise children's selfworth and restore a sense of hope for the future. For more information please visit:
www.facebook.com/SGMLWPavementProject
www.lifewords.global/pp