Record numbers of you have been ordering and downloading our Christmas resource, OUTSIDE/IN. We spoke to Project Lead, Marielle Adeaga and the creative team to find out how OUTSIDE/IN came about, and why its message is important.
Marielle Adeaga - Project Lead, OUTSIDE/IN
The Word became flesh and made his dwelling among us. We have seen his glory, the glory of the one and only Son, who came from the Father, full of grace and truth. John 1:14 (NIV).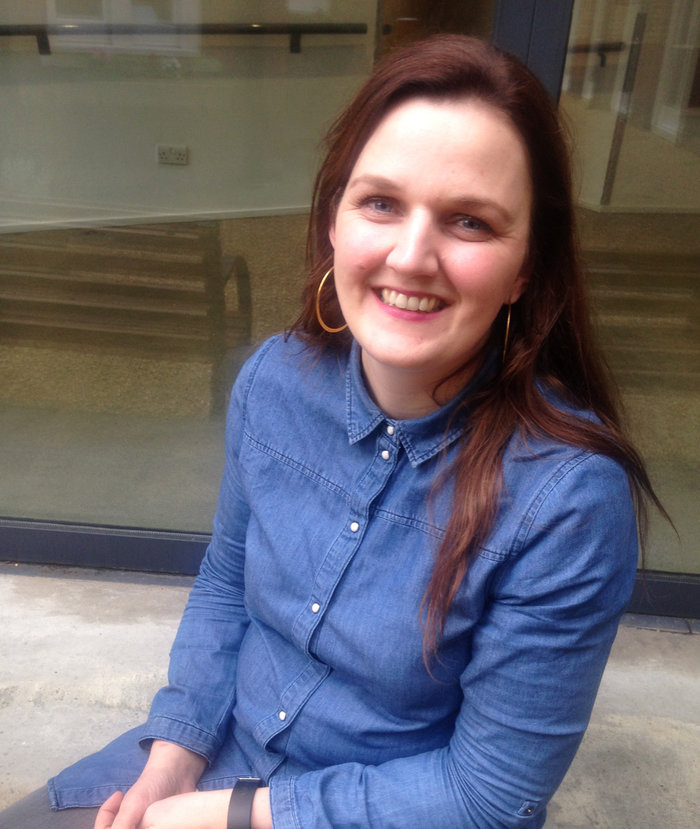 This Bible verse stood out for me when I said to myself "Most people have already heard the Christmas message many times. What is so special and different about it that we can explore further? How can we create something fresh and new?".
The answer for me was this: Jesus came for everyone.
With so much disruption, conflict and turmoil around the world, it makes that so powerful - no one is excluded from experiencing good news and there are no exceptions. The shepherds in the Christmas story would work outside for hours and hours every day carrying out a job that was most likely looked down on. They may have appeared to some as inferior or unimportant, but God called them right into the heart of the Christmas story. They needed to be part of our history. Now thousands of years later - whether in nativity plays, services or shows - we're still drawn to them.
My hope is that this resource will touch many hearts, that we will all feel welcomed into the Christmas story, and will find a sense of home and belonging in the truth that Jesus came for everyone.
Steve Bassett - Creative Director, Lifewords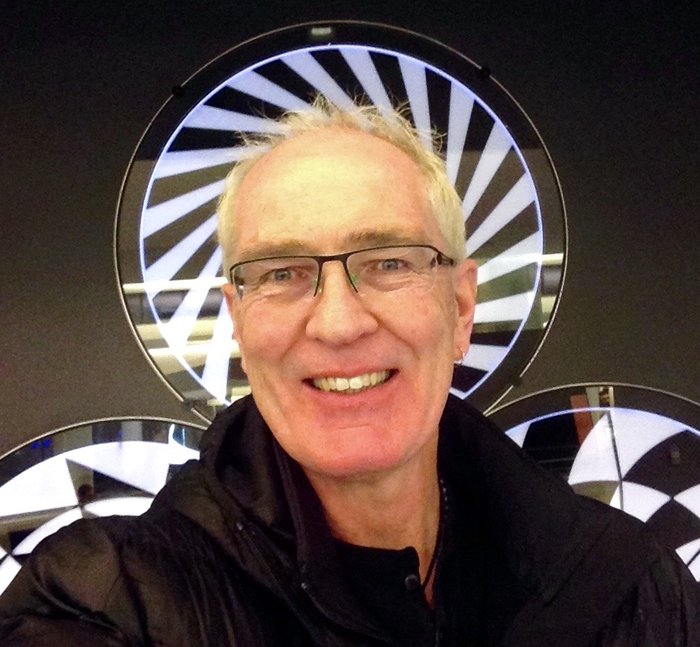 OUTSIDE/IN re-frames the Christmas story. It turns the spotlight on those who may have been considered to be outside the story, but are drawn in to its core. They're embraced, welcomed in, and become the story themselves.
Against the backdrop of an increasingly divided world, where many are demonised, mistrusted and deemed to be 'outside', what better time to be reminded that the birth of Jesus is an invitation to all humanity, a unifying opportunity to be open-handed and welcoming, as God welcomes each of us.
By exploring these characters and events a little deeper, we open up a story that invites us in to become participators, engage with each part, and live in it.
Now, you are exposed to this narrative, you are inside its scenes. How you choose to live in it, experience it, and relate to it, is another chapter...
Jeremy Williams - Writer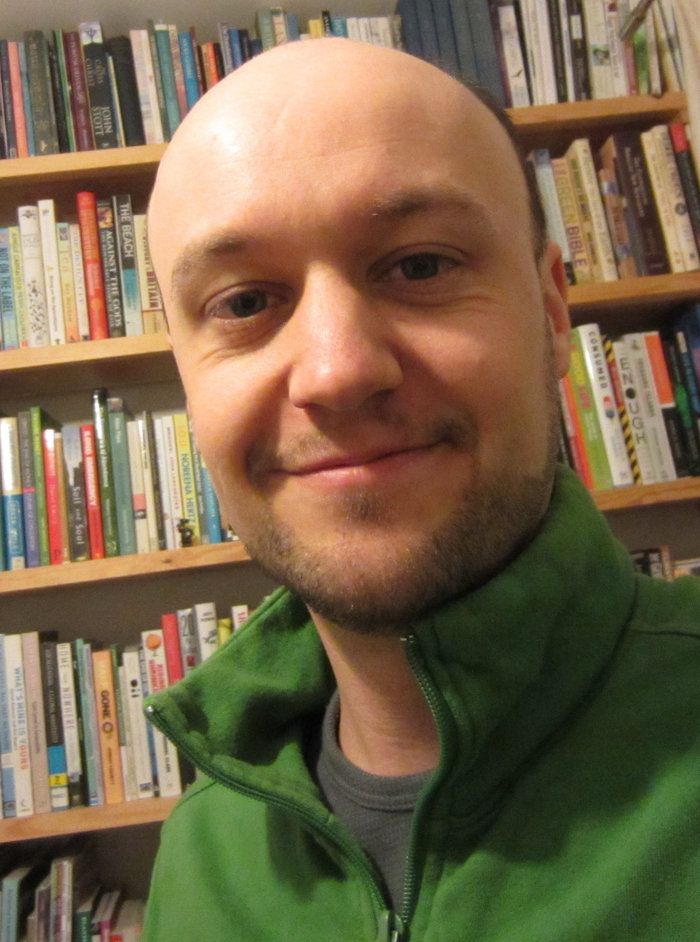 There's a lot that divides us in Britain today, and in other parts of the world too. We're constantly negotiating who is welcome and who is unwelcome, who is valued and who isn't, which opinions count and which ones don't. What I find interesting is that God doesn't ignore those sorts of divisions and hierarchies in the Christmas story, but actively subverts them. God chooses to associate with the overlooked and unappreciated. That's something Jesus would become notorious for, but it's right there at the beginning of his story.
I wrote OUTSIDE/IN based on Steve's initial concept. I've written a few Christmas booklets for Lifewords, and every time I'm surprised at how many different perspectives there are on this familiar story. I really liked the idea of highlighting how God appears to unlikely characters and welcomes people into the plan. In writing it, it was important that we drew out the idea of outsiders, but did it in a way that wasn't political or obvious. That's for readers to make their own connections and interpret the story in their own contexts.
Monika Ciapala - Graphic designer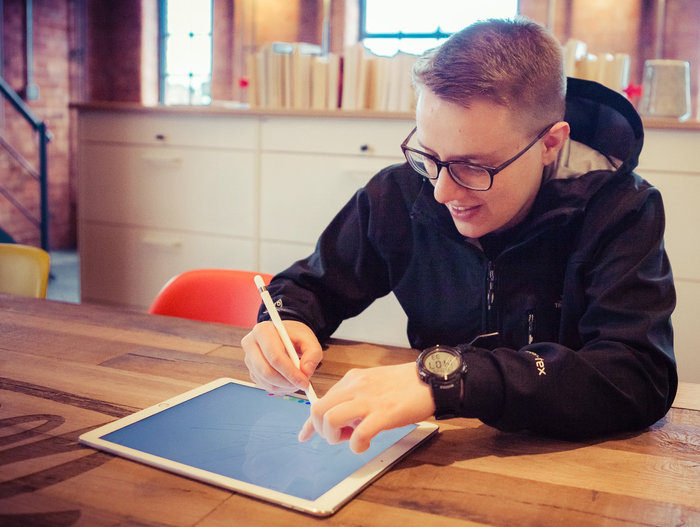 Since 2011 I've been working independently and have always loved creating new and fresh ideas - something that I could tell Lifewords wanted to communicate through their new Christmas booklet. To help me bring this out, I went to the Internet. Using Pinterest - a creative image sharing website - for ideas greatly influences my design work. When something interesting catches my eye, I study the design closely and ask myself "What makes this design look good? What I can learn from it?". I then fuse it with my own personal style as well as the organisation I'm working for and create pieces that will catch their audience's eye.
I loved working on OUTSIDE/IN and I honestly wish there were more opportunities like that coming my way. Just by reading the brief from Marielle, I could tell the project would be awesome and very exciting to work on. Immediately, I wanted to get my friend Vilja involved, as she is very talented with delivering strong and meaningful messages through her illustrations. I agreed to design the booklet, which included deciding on the number of pages, artwork size, copy positioning and the finer technical details, and then get Vilja to solely focus on creating amazing artwork.
You can see more of Monika's work at monika-ciapala.com.
Vilja Karhi - Artist
A cup of coffee in my left hand, a slice of toast in my right, and my laptop in front of me.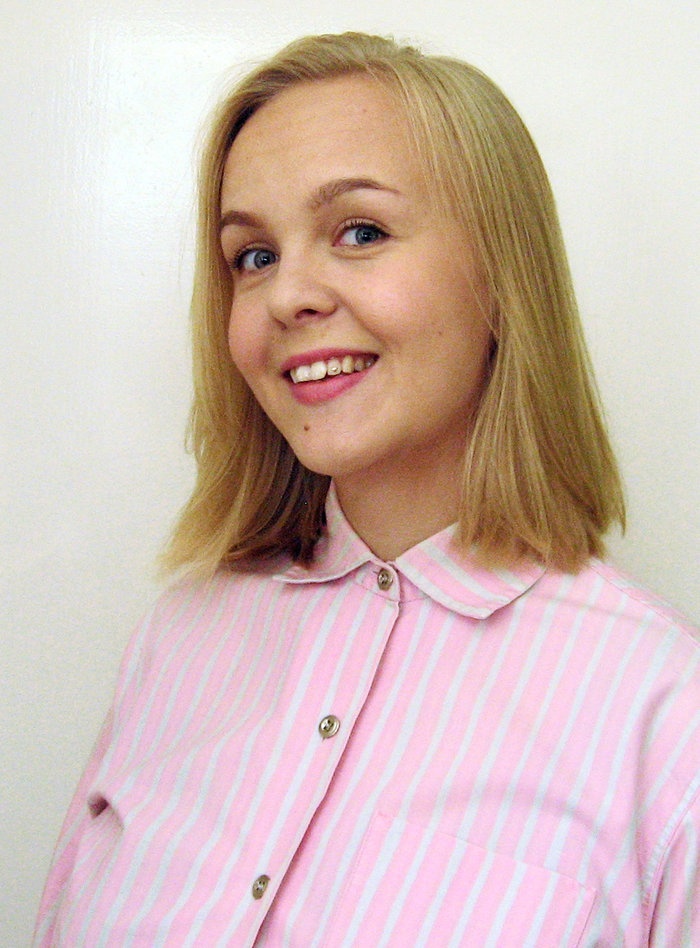 I was casually scrolling through internet pages on a late May morning when my phone started ringing and I noticed it was a great friend of mine who I hadn't spoken to in a while. I picked up and was really pleased when Monika began to fill me in about OUTSIDE/IN. The opportunity to get involved in a project like this was so refreshing, especially as I'd get to work with my old chum again. I've never had the chance to put my own take on such an internationally-known and historic story.
Straight away I began to dig out the key elements of the story and booklet, incorporating new and interesting design elements then allowing the final image to build on those. Visiting places, taking reference photos, rummaging through books, attending exhibitions and searching the internet were all crucial for me when working on OUTSIDE/IN. I'm still in search of my uniqueness but my I feel my Scandinavian background and love for nature help make my work stand out. Although it was a departure from my comfort zone - artistically speaking - I'm very happy with the outcome.
You can see more of Vilja's work on Instagram @viljakarhi.